How to Manage Continuous Improvement in Testing Teams (Presentation in English)
Nadia Soledad Cavalleri
Baufest
It is very common, in medium and large IT companies, that testers do not have shared spaces to exchange knowledge and experiences. So, there are many testers with the same problems investing their individual time to find solutions to common problems that others have already solved.
Also, each of these testers has a different performance and that is why the company cannot guarantee a standard of quality in the services that it provides.
Finally, companies are usually reactive to customer's needs instead of being proactive. This is because there is a lack of innovation.
These and other problems were studied in an international IT company which provides consulting services in different IT areas and also develops software for many industries and platforms. In its testing area, we implemented the concept of Communities of Practice developed by McDermott, Snyder and Wenger. Communities of practice are groups of people who share an area of concern, testing in this case, and who are worried about the problems of their specialty, feel passion for what they do and meet each other to share knowledge, problems and experiences and to try to improve their specialty. Through this tool we achieved excellent results in the alluded topics and others. To mention some of them we:
Increase the interaction between testers by improving the communication, adding channels to communicate better (monthly meetings, email distribution list, wiki, billboards and shared folder), doing out-of-the-project activities and meeting us with a defined frequency.
Reduce the time spent in troubleshooting by sharing and documenting our experiences and lesson learned
Standardize processes by defining, following and monitoring them
Incorporate new practices and technologies by innovation activities.
The way that we measure it is through some KPIs (such us hours dedicated to improvements activities, amount of identified problems, amount of implemented improvements and the growth of our knowledge base) and with an Interdisciplinary maturity model which evaluates the contribution with the different areas of the company (testing, marketing, human resources, professional development and infrastructure).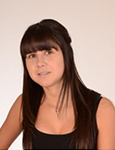 Nadia Soledad Cavalleri, Baufest
Nadia Soledad Cavalleri lives in Buenos Aires, Argentina. She is an information systems engineer (2008) and psychologist (2012).
In 2009, she obtained certification as an IBM - Certified Solution Designer - Rational Functional Tester for Java Scripting with a grade of 100/100.
Nadia has been working for Baufest for the last ten years as SQA Lead and now she works as Operations & Quality Project Lead. She also works for a mental health institute. She has also delivered courses in different types of establishments, such as schools, universities, and companies.
Nadia was the south American Judge at the Software Testing World Cup in 2014 and 2016.