Track
RoboCon 2022 Germany
Nele Lea Uhlemann
Camunda Services GmbH
How to solve unsolvable non-linear testing pipelines fully open source
Unconventional requirement to CI systems need some thinking out of the box. How workflow management Camunda can help to solve complex demands.
When testing complex and global systems, more and more demands are placed on a CI pipeline.
Conventional solutions like Jenkins or Gitlab reach their limits where it became exciting for us.
The challenge was tests that ran over several days, as the reactions of the system under test could sometimes only be checked the next day or days later. During the execution, different process steps had to be executed repeatedly. Nevertheless, a continuous process flow should be visible and tester should be able to see the state of the pipeline at any time without deeper knowledge of CI systems.
In this talk, Nele Uhlemann and René Rohner will present how complex workflows can be realised unconventionally with open source solutions and how asynchronous tests can be realised with Robot Framework and its APIs in combination with Camunda.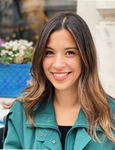 Nele Lea Uhlemann, Camunda Services GmbH
Nele Uhlemann is a Developer Advocate at Camunda. Her passion is helping the open source community use and understand Camunda's technologies and build a bridge between business and technical users to leverage the full potential of Process Automation. Nele works as a consultant at Camunda, leading workshops with developers and business users. Therefore, she understands the need to find a common language to enable agility in both domains.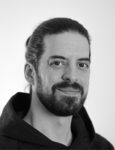 René Rohner is a Senior Consultant for Testing Systems, Product Owner of the Value Stream Test Automation at imbus in Germany and Chairman of the board of Robot Framework Foundation.
He is member of the Core Team of Robot Framework Browser and developer of Robot Framework DataDriver. He is trainer and coach for Keyword-Driven Testing in multiple small and huge projects in Germany.