The Software-QS-Tag is the largest and leading conference in Germany on software quality and testing.
12. & 13. October 2023 in Frankfurt am Main.
The main theme 2023 is "Sustainable Quality"
Software and Systems Quality all Stakeholders can depend on!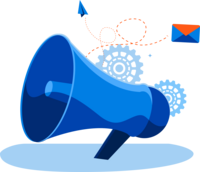 We cordially invite you to actively shape the Software-QS-Tag 2023 with your contribution.
Become part of the Software-QS-Tag Community! Present your knowledge and experience at Software-QS-Tag 2023, the leading conference on software quality assurance and testing in the German-speaking world!
Apply by April 24 with an abstract for a technical presentation, a scientific research report a tutorial or a workshop. Please submit here.
The leading conference for software quality assurance and testing in Germany
Every time with a new discerning key issue
Technical lectures and tutorials where you can try out everything in small groups
Get-together with major tool manufacturers and service providers
With a technical exhibition and product presentations
Much space for swapping ideas with speakers, tutorial instructors, exhibitors and all other participants
Software development managers, IT managers, project managers, product owner, scrum masters: benefit from multifarious examples how processes and practices can be improved
Test managers, test coordinators, test leaders: learn how they can control and implement current projects more efficiently
Software architects, requirements engineers, test automation specialists, software testers, test specialists, software engineers: get to know techniques and tools that are helpful for their everyday professional practice