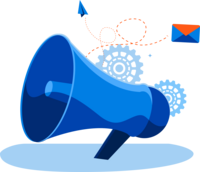 Save the Date:
October 12 & 13, 2023 in Frankfurt, Germany
Become part of the Software-QS-Tag community! Present your knowledge and experience at Software-QS-Tag 2023, the leading conference on software quality assurance and testing in the German-speaking world!
The call for papers will start at the beginning of February. You don't want to miss that? Subscribe to the imbus newsletter at www.imbus.de/newsletter.
For further questions contact us via e-mail at qs-tag(at)imbus.de.
Reinventing Quality
Software-Qualität auf das nächste Level bringen.
The leading conference for software quality assurance and testing in Germany
Every time with a new discerning key issue
Technical lectures and tutorials where you can try out everything in small groups
Get-together with major tool manufacturers and service providers
With a technical exhibition and product presentations
Much space for swapping ideas with speakers, tutorial instructors, exhibitors and all other participants
Software development managers, IT managers, project managers, product owner, scrum masters: benefit from multifarious examples how processes and practices can be improved
Test managers, test coordinators, test leaders: learn how they can control and implement current projects more efficiently
Software architects, requirements engineers, test automation specialists, software testers, test specialists, software engineers: get to know techniques and tools that are helpful for their everyday professional practice