Efficient development and certification of class C medical devices under IEC-62304
Efficient development and certification of class C medical devices under IEC-62304
"A field study about software development in the medical devices domain, and how to leverage experience from aerospace DO-178C development"
Medical device manufacturers will be soon facing major challenges resulting from the European Union (EU) regulatory framework that governs EU market access. The Medical Device Regulation (MDR) is replacing EU's Medical Device Directive (93/42/EEC) and EU's Directive on active implantable medical devices (90/385/EEC). Similar regulatory changes have occurred in other safety-critical markets, and typically can be a source of diverse challenges.
The MDR came into force on May 25th 2017 after being officially published on May 5th 2017. Nevertheless, manufacturers of currently approved medical devices, will have a transition period of 3 years to meet the MDR requirements. Exceptionally, the new MDR provides an additional period, after the date of application, allowing manufacturers to place new products on the market for maximum 4 additional years. Additional requirements will apply for this extended transition period.
Herein Critical Software will start by describing the main aspects of software development under the IEC-62304 standard, focusing on the full process, and on the relation between the teams developing and validating the system as well as the certifying authorities.
The objective of the first part a baseline overview of how these systems are developed will be given. We will then focus on presenting two practical cases of class II and III systems developed for two different medical devices: Surgical Stapler and Neonatal Ventilator. For these two projects, we will highlight the practical aspects on how the systems are developed and validated. Particularly, we will dedicate some attention to the validation phase, and to practical methods used for testing automation and increased efficiency. Furthermore, we will focus on the typical technical challenges encountered in this type of projects and on how these can be overcome.
Finally, we will focus on bridging the fundamental aspects between the two worlds, medical devices and aerospace, from a practical point-of-view. We achieve this by highlighting the main commonalities between the IEC-62304 standard and its aeronautical counterpart, DO-178C. Thus providing an overview on the main practical differences between medical devices systems and certified avionics systems from the perspective of their functionality, complexity, and usage. This understanding enables us to leverage the experience gathered in numerous aerospace projects, and apply the lessons learned to influence the way medical devices can be efficiently developed in the first place.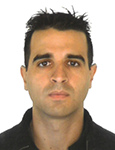 Mr., Mauro, Gameiro is Principal Engineer at Critical Software, S.A.
He has a 5 year degree in Computer Systems' Engineering and has over 16 years of professional experience in Safety Critical System projects for the Space, Aerospace, Defence, Railway and Medical Devices industries.

His special expertise include systems full life cycle (e.g. analysis, specification, architecture, design, development, testing, integration, training and certification support) responsibilities. He has presented in conferences such as ADA Europe 2018.